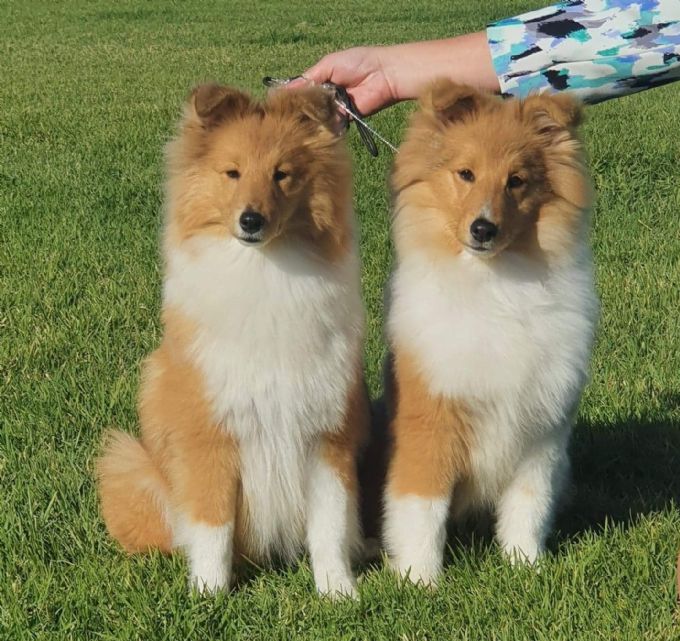 Home of Supreme Champions
and Best in Show Winners All Breeds and Speciality
About Us
It is now nearly forty years since Sue purchased her first sheltie in the UK, purely as a pet. Having being talked into mating her and duly going along to a nearby kennel, I saw what shelties were supposed to look like. I completely fell in love with a litter brother and sister sired by 'Ch.Greenscrees Nobleman'. They were beautiful little golden sables with fantastic temperaments, hence my love affair with goldens began.

When we moved to Australia two years later my 'Nobleman' daughter was sadly left behind. It has been one of my greatest regrets that we did not bring her with us.

Since then we have nearly always had shelties, venturing into Collies and a couple of other breeds but always staying with Shelties. Numbers had always been small and showing on an even smaller scale whilst my family was younger.
Quality has always been of paramount importance and with this in mind, four Shelties have been imported from England over the years.
Sue has gained a judging licence for Group 5 (working breeds) and Group 1 (toys) at CHAMPIONSHIP level
Now, my daughter Karen interested in showing too.
Contact Details
Sue & Karen Lishman
Ballarat, VIC, Australia
Phone : +61 439 424 155
Email :
[email protected]
00009041 Visitors